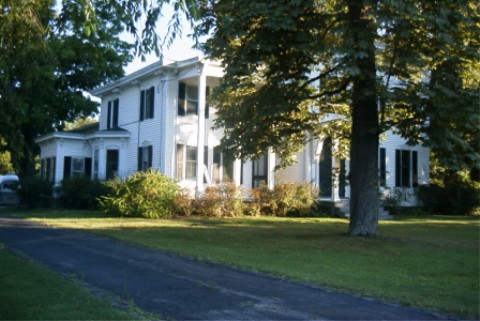 Restaurants
Rudy's restaurant
A family owned and operated, seasonal, lakeside restaurant. Located in the Town of Oswego, along the shores of beautiful Lake Ontario, Rudyís opened itís doors for the first time in 1946.
La Parrilla
We are proud that a large percent of our foods are purchased from local organic farmers in the Oswego county area, and are clean, sustainable raised materials. We are committed to promoting organic agriculture and supporting local growers and artisanal food producers whenever possible.
Antiques, Artwork & Goodies
Antiques related sites in the Counties around Syracuse NY,
Snake Oil Glass Works
A privately owned hot glass studio that produces handcrafted art glass, using traditional off-hand glassblowing techniques. Our store and gallery, with its observation window, is open to the public Thursday through Sunday every week.
Erie Canal Navigation
Mid-Lakes Navigation Company, family-owned and operated since 1968, a host of cruises on the Erie Canal and beautiful Skaneateles Lake in the Finger Lakes region of Central New York.
Sterling Renaissance Festival
The Sterling Renaissance Festival is one of the oldest and most successful producers of professional interactive entertainment in the world.
Safe Haven
The Safe Haven Museum and Education Center is dedicated to keeping alive the stories of the 982 refugees from World War II who were allowed into the United States as "guests" of President Franklin D. Roosevelt.
Maritime Museum
Preserving and presenting the maritime history of the Oswego harbor and surrounds
Ontario Orchards
Ontario Orchards is a family owned and operated Farmers Market and Farms